The Best Sightseeing Tours From Nice To Verdon Gorge
So, you're thinking about heading through the French Riviera? A great decision! We know that sometimes you can get a bit lost in beauty. There can also be far too much choice and you're not quite sure what you want to do, or where the best spots are. With such a vast tranquil place, you might want a little guidance on how best to navigate it and its wonders.  We'll take you through the best sightseeing tours from Nice to Verdon Gorge so that you don't have to waste any time! But first, it's always nice to learn a little bit about the area.
The Verdon Canyon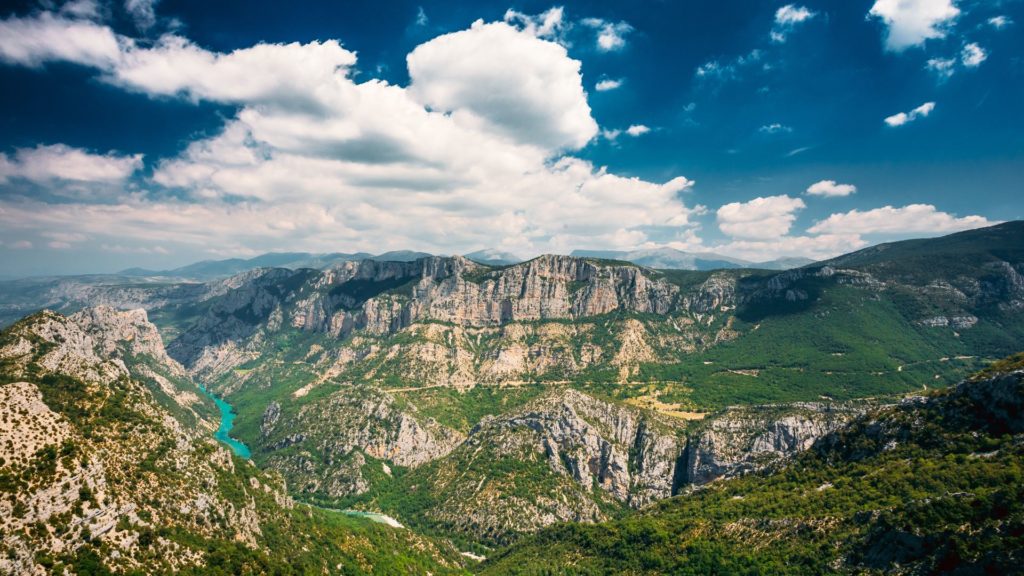 The Verdon Gorge spans over 25km long and dives a steep 700 meters downwards marking it as a perfect opportunity to snap that awesome picture. It was forged by the turquoise-green Verdon River located in the Provence-Alpes-Cote-d'Azur region in the South East of France.
The canyon was named after the picturesque river that runs through the gorge. You may be wondering about its naming because we were to. Verdon is actually traced to the French word 'vert', meaning green. Funnily enough, this incredibly aesthetic green is the striking colour of the silently calm water that runs 166.5 km long.
If you're lucky enough to travel at the right times, you're even able to head down and go for a swim in the river. You would be able to see first-hand the translucent waters that ooze an inviting atmosphere.
Hailed as the deepest gorge in France, you cannot miss this wonder of an attraction. Experience the breath-taking views, whilst kayaking or travelling on a boat through the lower parts of the gorge.
And if that doesn't tip your fancy then this certainly will.
You can hike up the trails, bike or drive along the road or if you're an avid bird spotter there is plenty of diverse wildlife to peck at your fancy. If you want to just enjoy the vivid trails, you can do that too! And if you're feeling extra fancy, get the old paddleboards and kayaks out to venture onto the waters to experience it first-hand. Stare up at the looming gorge with picturesque scenes to keep you company.
Verdon Private Tours Highlights
   Moustiers-Sainte-Marie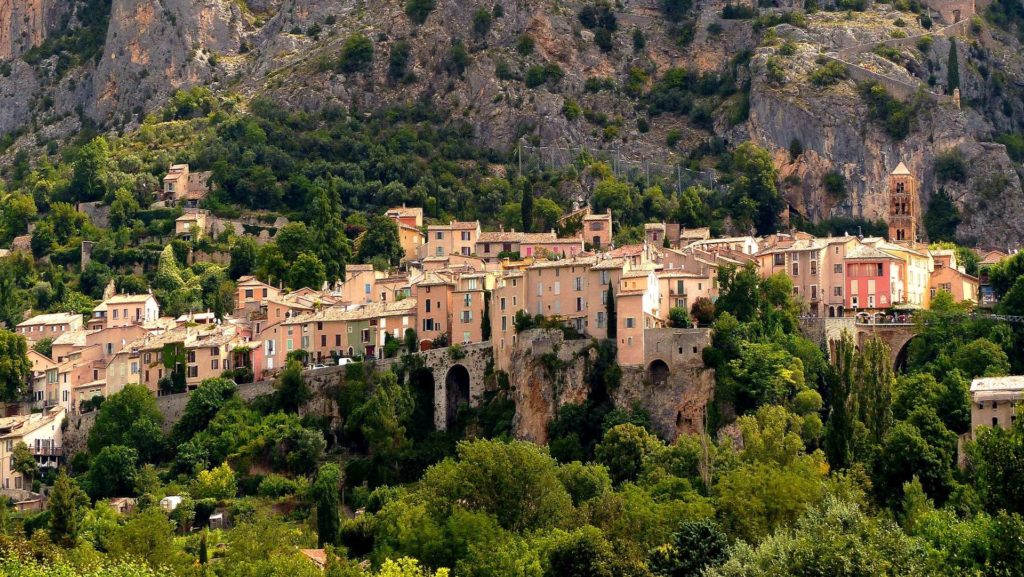 The idyllic mountain village is just four kilometres above the lake and is one of Provence's most picturesque places. It has held the title of France's most incredibly picturesque village since 1981.
Have you seen the limestone walls and pastel tiles? Well, they help to piece together the architectural feel that the church, the chapels and the village walls all help bring to Moustiers-Sainte-Marie.
Moustiers-Sainte-Marie is considered a regional national park in which includes 46 towns and villages as well its several tremendous landscape types. It boasts huge diverse wildlife and is dipped in a rich national heritage.
If you find yourself wanting a bit of history, this is a must-visit attraction.
Moustiers itself holds 700 residents but thrives on its tourism. It boasts 750 camping spaces, 130 hotel rooms, 30 rental apartments, 20 B&Bs and even an awesome holiday camp.
 Castellane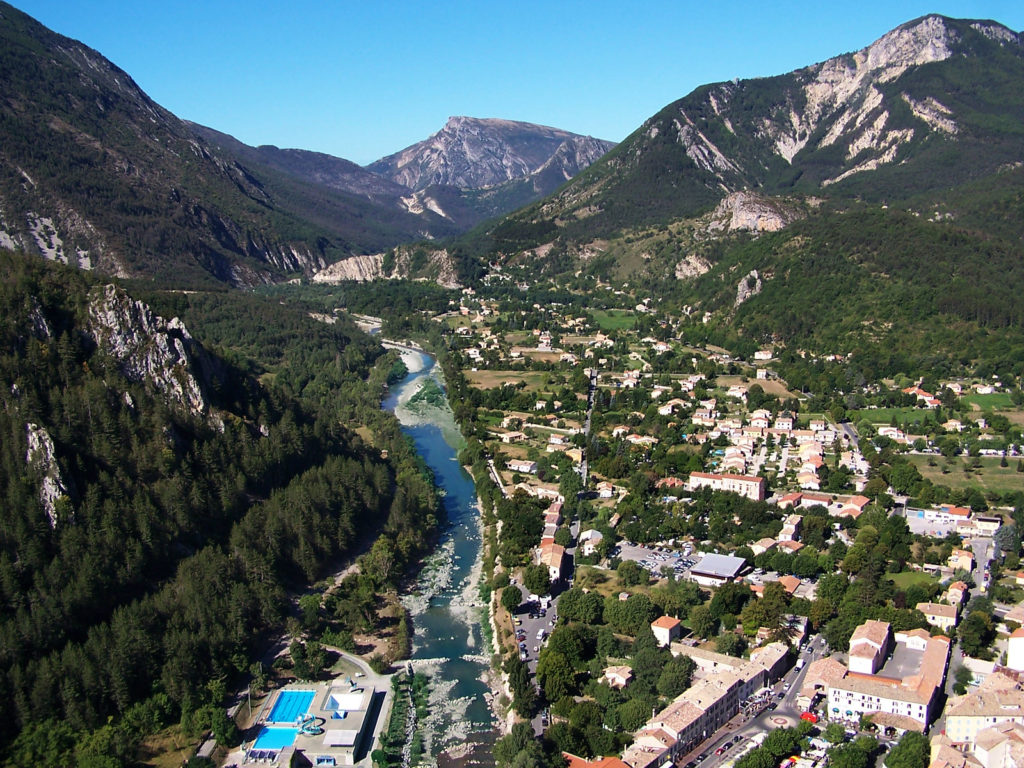 The mountain village with its Notre Dame du Roc church is beautifully situated. It is incredibly peaceful with just 1,600 inhabitants and is known for being the least populated sub-prefecture of France.
Travelling through the Alpes-de-Haute at the Northern End of the Verdon Gorge will keep you captivated in its beautiful natural surroundings. Known as the entryway to the outstanding lavender fields of the Plateau de Valensole, Castellane will boast incredible views that you best have your camera ready for.
Its historic chapel sits on its pedestal at the 184-metre peak of the ravine that Castellane is cushioned into, despite its 724 metres of altitude.
The town is located on the banks of the Gorge's beautifully flowing turquoise river that elegantly flows along the Riviera.
So, if you're wanting to enjoy an aesthetic town encompassed by its wild but natural surroundings and eloquent riverbanks, then Castellane is the best place for you. It's high enough to go hiking, but with amazing access to the river itself in which you can boat, swim or dive.
 The Sainte-Croix Lake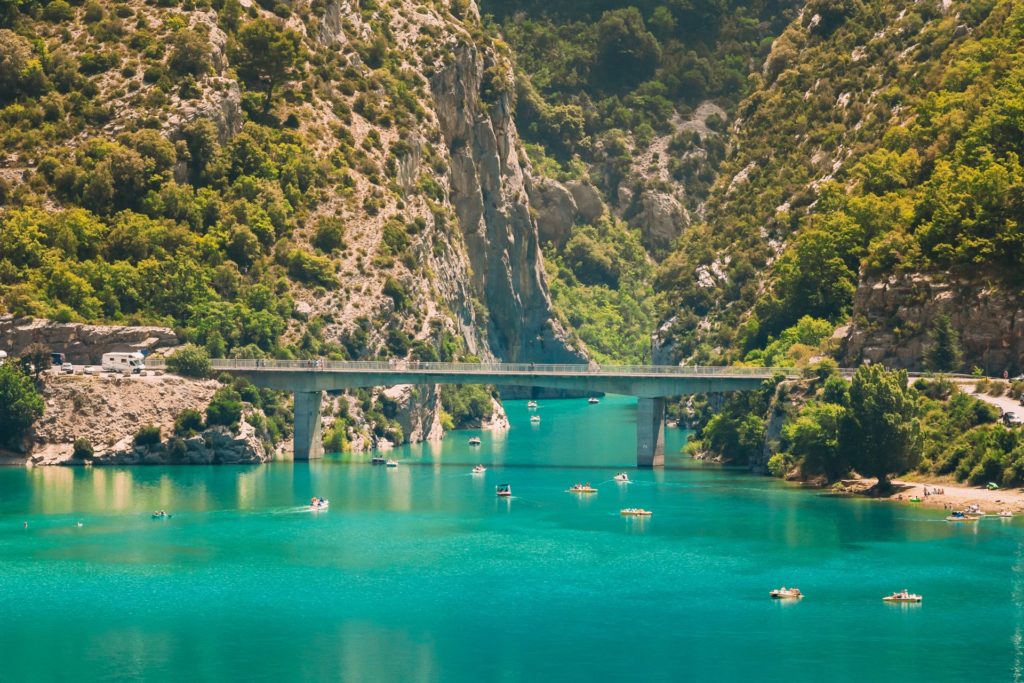 If you're crazy for aesthetic views across large lakes that are simply too beautiful to capture through a lens, feel captivated, enchanted and persuaded to dab your toes right into the heart of the Alpes-de-Haute Provence.
Saluted as one of the most alluring lakes in southern France, The Sainte-Croix Lake will be sure to mesmerize you. It will steal your gaze before it takes your heart – so watch out!
It is a man-made lake constructed between 1971 and 1974, holding up to 761 million cubic meters of water. It is designed to be adoringly viewed by tourists and inhabitants alike, standing directly next to Les Salles-sur-Verdon, a small village rebuilt to exist on the shoreline.
Book Your Private Tour From The Nice And Côte D'Azur To Verdon Canyon
Custom tour for 1 or 6 persons 1300 €
Custom tour for 7 to 15 persons 2500€
For each additional adult 39€
For each additional child 19€
Contact & Information info@rivierabarcrawltours.com
Your private tour from Nice, along the Cote D'Azur, all the way to Verdon Canyon will take approximately 10 hours, traditionally leaving at 8 o'clock in the morning.
Be sure to fill your day trips with these fun-filled activities in our highlight destinations that won't fail to captivate your heart.
Either spend a full day on the tour or simply book two half-days if you want to spread the love evenly.
If you eventually decide that the private tour is not for you and you've simply fallen in love with a single destination, be sure to cancel 24 hours in advance.
Book here now!