Nice Private Walking Tour:
About : Nice private tours and  private walking tour of Nice, customised specially for you and your group.
Our Guides: Our local and bilingual guides know the history of Nice like the back of their hand. You can trust them to provide a fun yet informative tour that will really make you feel like you've gotten your money's worth!
Duration: Our private tours usually last for two and a half hours (2h30)
Prices: We provide some of the best tour prices that you'll find along the French Riviera
A special offer of €250 for a group of 1-6 people
Only €350 for a group of 7-15 people
Additional €35 per person if you want to take a lunch in a local traditional restaurant
After the walking tour, we will head to one of the best local restaurants in Nice. You will taste an assortment of the best local specialties, for instance traditional Socca, pissaladière, selection of tapenade to spread on a toast accompanied by traditional wine or beer. The price to add will be 35 Euros per person.
Transportation: The majority of the tour will be on foot (the best way to discover a city in our opinion). But don't worry, a minibus will be on hand to take us to some of the further destination for only a small additional charge.
Languages: We currently offer our tours in both English, French, Russian and Spanish.
Contact : info@rivierabarcrawltours.com
What makes Nice such a popular Destination?
Despite only having a population of 350,000 people, Nice attracts over 5 million tourists annually. In fact, Nice is France's second most visited city! (After Paris of course). And what is it about this place that attracts visitors from far and wide? Is it the beautiful sea and sunshine? Or the fascinating history of the city? Perhaps, it's the enriching multicultural atmosphere? Well we can tell you, its all of the above!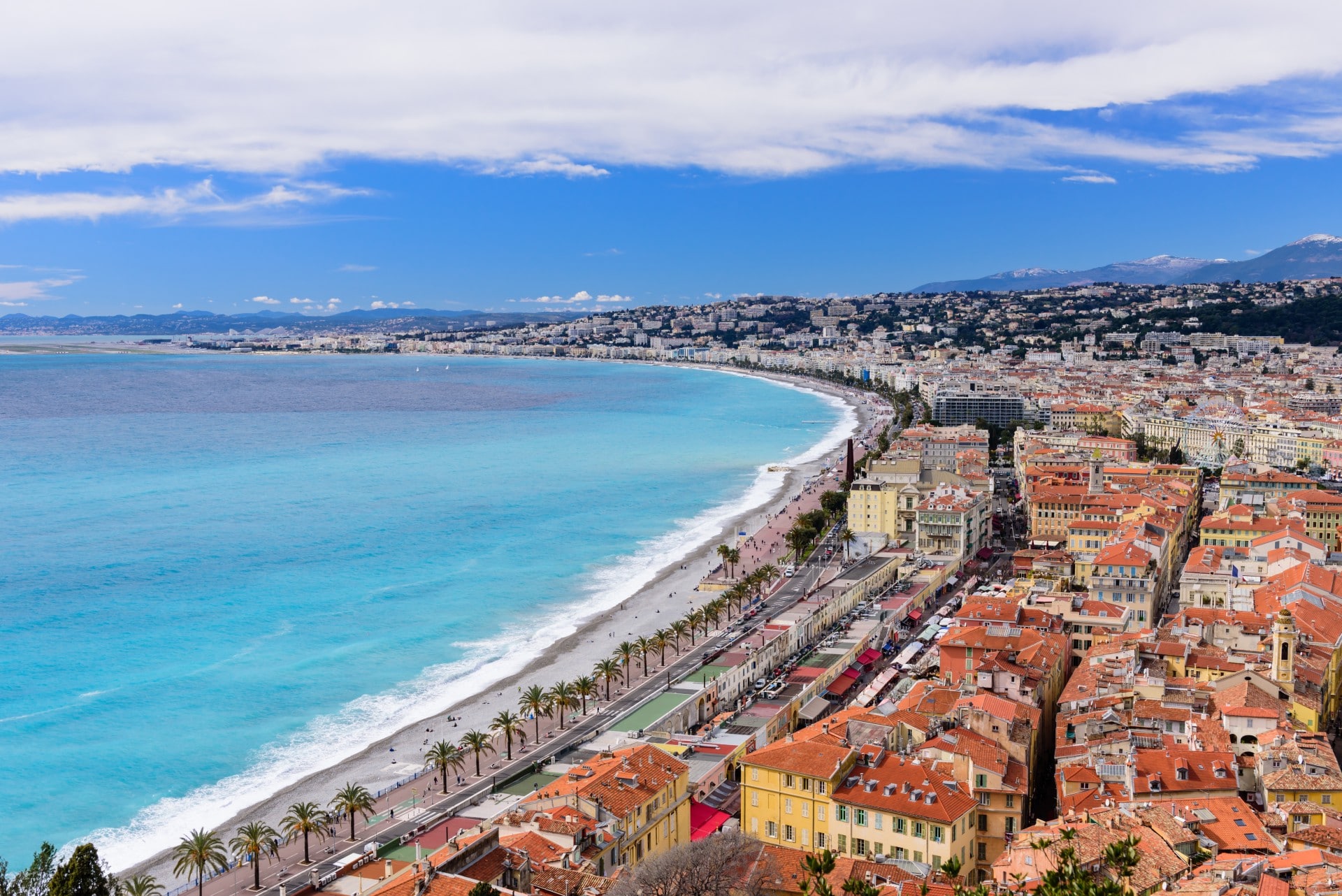 Nice benefits from up to 330 days of sunshine every year. Even in the winter months you can still find some go-getters swimming in the Mediterranean Sea which borders Nice. A unique feature of Nice which separates it from other cities along the French Riviera is its beach. Unlike the white sandy beaches of Cannes and Monaco, Nice is home to natural pebble beach. Thanks to the lack of sand, Nice has a perfectly clear blue ocean for its visitors to enjoy. You won't find that anywhere else along the coast!
Another fun little fact about Nice which separates it from most other French cities is its long-standing history. Did you know that Nice used to actually be a Greek colony? Its why tributes to Greek mythology can be find all over the city. The Statue of Apollo is a particular favourite of the Niçoise people. If you visit during the holidays you may even get to see our beloved statue dressed up to fit the theme!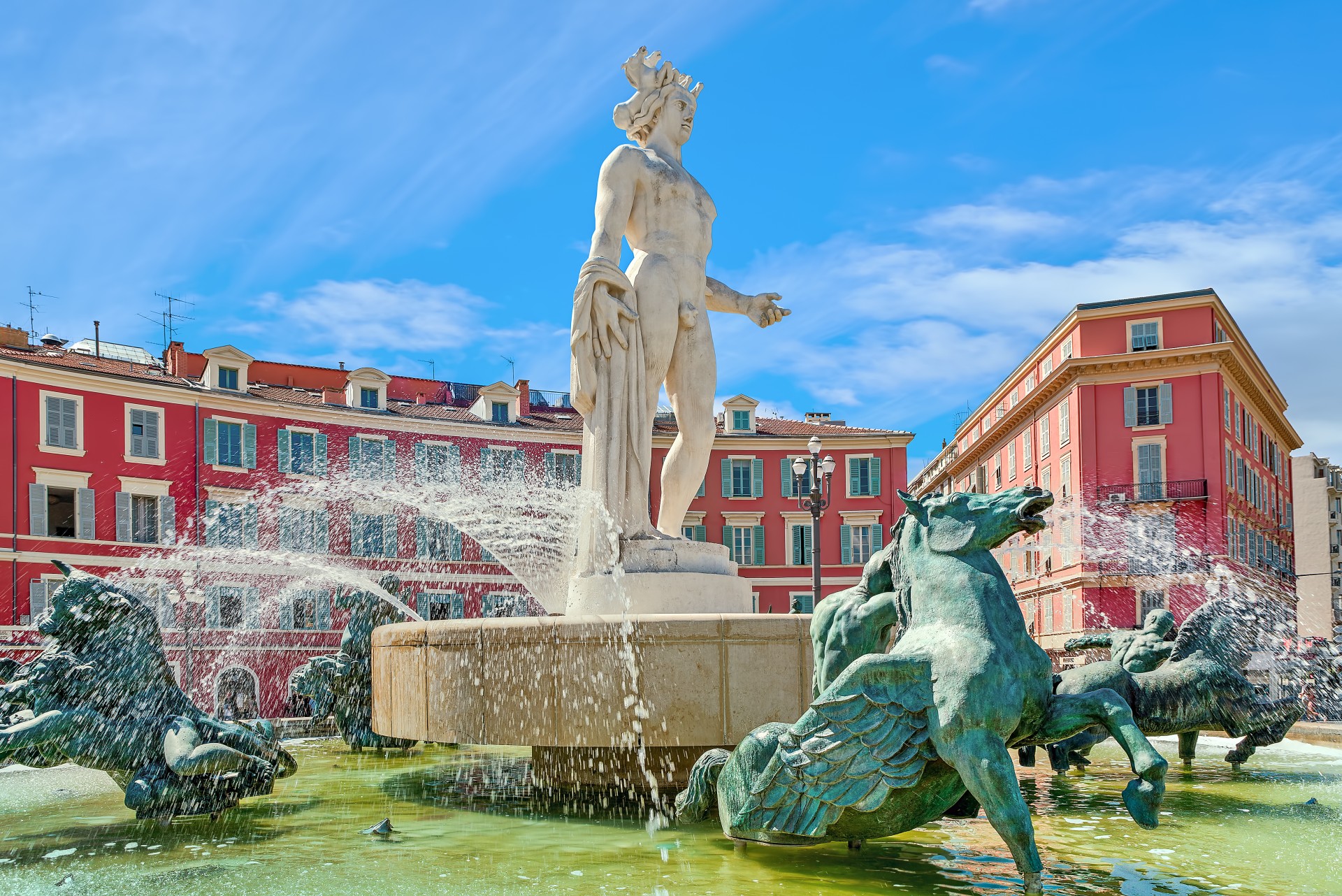 Several centuries later, Nice became a part of France and developed it own unique culture. Yes, that's correct, Nice has also only been a part of France since 1860. A fact which surprises most of our visitors. So, who did Nice belong to before then? Well, you'll just have to come along to one of our tours if you want to find out!
Place masséna
Nice opera House
Cours saleya
The Promenade des Anglais
The view of Nice from atop Castle Hill
Cathedrale sainte reparate
Place rossetti
Getting to taste some of the local specialties such as Socca
Top tips for restaurants and bars
And many many more!
Why Book a Nice Private Tour?
While we do provide our usual free walking tours of Nice, you miss out on some of the city's best bits. For starters, the normal walking tour only covers parts of the Old Town of Nice and Castle Hill. Also, with a private tour, you can enjoy the benefits of a more intimate tour. Maybe even get to bond with your guide! That's not something you can often achieve on the free tours. Especially when there's over 50 people chattering around you.
There is also the customisation aspect of the tour. We are here to cater to whatever your whims may be. It is your private tour after all! Whether you want to stop for lunch along the way or maybe even extend your tour, then all you have to do is let us know in advance and we'll sort out the rest. We'll also let you decide on the time and meeting point for the day! For just a small additional fee, we can even organise transport for you and your group if that would be easier for you.
Interested in More?
Do you want to discover more than just Nice and take advantage of our full-day tour option? Just let us know on info@rivierabarcrawltours.com and we'll make sure to arrange the perfect private tour for you and your group! Take the tour on wheels and visit the stunning medieval village of Èze or spend your lifesavings in the Monte Carlo casino in Monaco.
Be sure to book online in advance and make sure you're with us every step of the way!