How to experience the best Bruges Walking Tour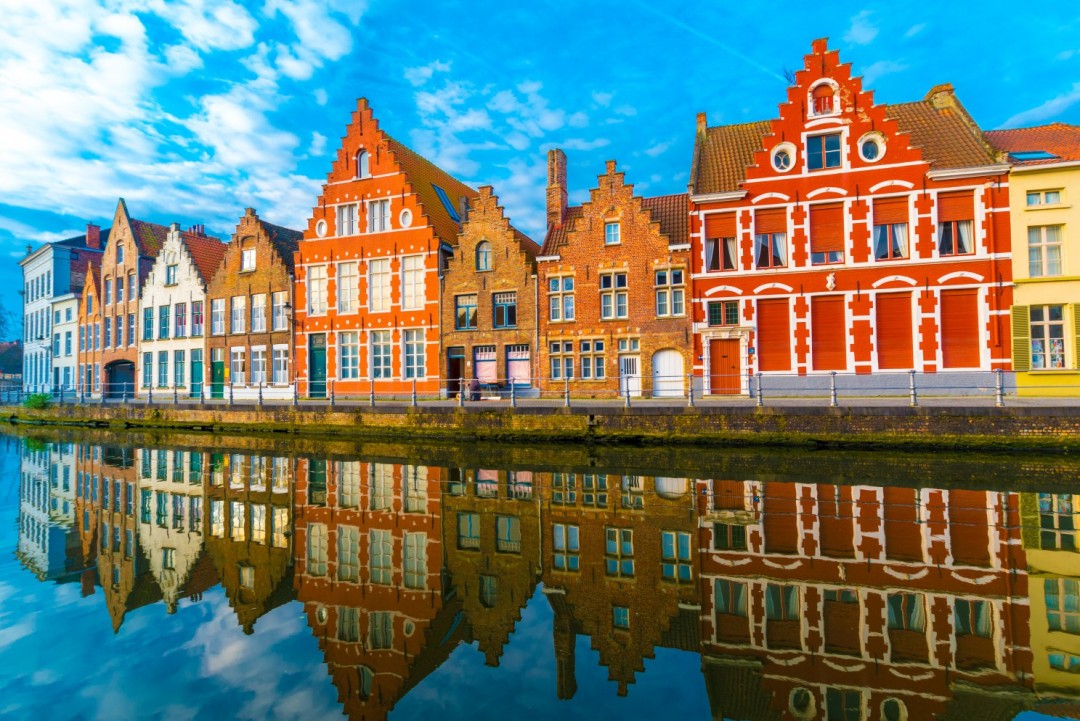 During your Bruges walking tour, Bruges explores the capital of the north-western part of Belgium called West Flanders. Visiting this city is on the "to-do list" of many passionate tourists. Known as "Venice of the North", Bruges is popular for its huge number of canals and bridges. As well as its spectacular history that is shown in the medieval architecture of some buildings.
It is not without a reason that since 1998, it has been a Unesco World Heritage Site thanks to its outstanding historic center full of well preserved archival constructions. Bruges is a beautiful city with the most outstanding panoramic views that make you feel like you're in a movie.
In this article, we offer you a guide and tips on how you can enjoy a free walking tour of the city! And all without having to follow a local guide or adjust your time for each monument to other people.
Bruges Walking tour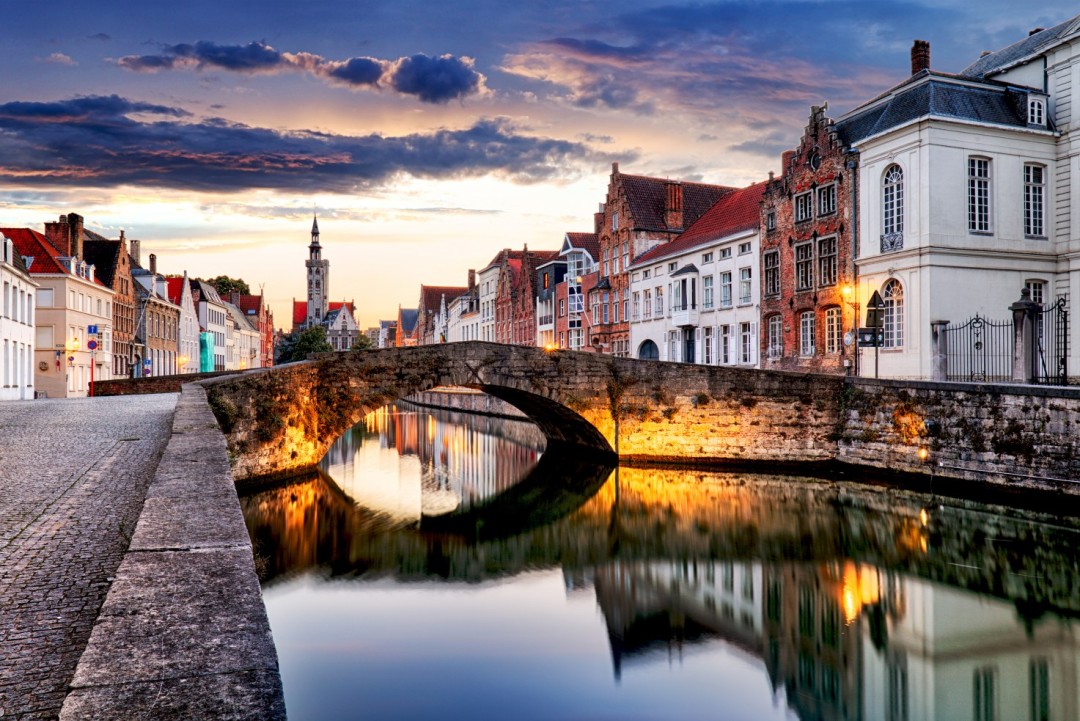 When going on a trip to Bruges, you will undoubtedly want to take a stroll around the city center. It is the most historical part of Bruges where you can find most of the iconic landmarks. As city tours go, be prepared for a lot of walking and a lot of picture taking! But most importantly, be prepared for a lot of new and exciting experiences.
Starting in the middle of the city center you will find yourself at the Market Square also called the Markt. It is a large area of 1 hectare and in the middle, you will see a statue of Jan Breydel and Pieter de Coninck. Two important figures are known for being city heroes in times of war.
You will also notice an 83 meters tall bell tower called Belfry of Bruges, which is also one of the most symbolic monuments in the city. It used to be a treasury and it also served as an observation tower some time ago.
Next to the tower stands a Roman Catholic basilica called The Basilica of the Holy Blood. Many claims that it houses a relic of the holy blood brought from the Count of Flanders.
As you will walk south from the square you will eventually get to the main church of Saint Salvator Cathedral. It is one of the few buildings in the city of Bruges that have survived throughout the ages and it is magnificent from both outside and inside.
Moving west from the cathedral you will find the Groeninge Museum. In which you will discover paintings from 6 centuries of Flemish and Belgian history.
Continuing south there is the Church of Our Lady Bruges standing tall among the buildings. Its tower is 115 meters tall which makes it the tallest building in the city. And the second tallest brickwork tower in the whole world due to its unique brickwork.
Next to this marvelous church lays the Hospital of Saint John, also known as the Sint-Janshospitaal. Representing the fascinating history of Bruges this is a medieval hospital made into a museum.
If you like making your walking tours into whole day trips and you are not afraid of getting off the road, there are two more places which we highly recommend you to visit.
One of them is situated north from the Market Square in the Burg Quarter and it is a Choco-story. A museum of chocolate,  it is very popular among both tourists and locals alike.
The other place is tucked in the south end of the city center and it is a Lake of Love. With its romantic scenery, you will get the feeling of being in a fairytale. If you wish to explore the famous canals that flow through the city you can even go for a little boat ride and experience the trip from a different angle.
Food and Drinks on a budget
Belgium is famous for its delicious chocolate, waffles, and overall just one of the best cuisines. But with high quality usually comes a high price. And although food tasting belongs to every exploration of a new place, nobody wants to leave all their money in restaurants. We offer you a number of food places where you do not have to sacrifice quality for a better price.
Breakfast:
For breakfast we recommend you visit the Li O Lait cafe. It is a humble little place, with the best breakfast offers. For a coffee and breakfast, you will pay 5-9 euro and the taste of the food will mesmerize you. Try out one of their best-drafted coffees with some homemade muesli with yogurt and you will thank us later.
Midday Snack:
An idea for a midday snack could be typical Belgian waffles from Oya, which is the best place to go for waffles. It offers the most flavorsome experience in crunchy on the outside and soft on the inside dough combined with a topping of your choosing.
If this calorie bomb was not enough for you, there is another option and that is hot chocolate. Out of all the places in Bruges go to The Chocolate Crown. This is one of the few places that is not part of a chain and their product is also one of a kind.
Lunch:
For lunch, we suggest you go to D's Deldycke Traiteurs. You will find various different kitchens in there and loads of tapas options. If you do not want to spend your time eating in, you can go to Bocca and just grab some food to go. They mostly serve pasta and it is a favorite place of local and international students.
Dinner:
For dinner, it is very difficult to find any affordable place. We dug up a very cozy and homey place called Ganzespel, where the menu changes every week and it is the best homemade food you could experience.
To end this food walking tour, we can not forget to mention beer. There are several beer tastings in the city, but the place on our list is Staminee De Garre. When you get there, don't forget to order the classic Bruges Zot beer.
One last tip
To prepare for your journey some of you might like to watch some videos or documentaries about the city. If you have not heard about this yet, there is a movie In Bruges and the main plot is happening in the city of Bruges and it shows a lot of scenarios which you will see when coming to the city.
Surely our tips will help you make your trip exceptional. Currently, we are not operating any guided tours in the area of Bruges but if you are motivated and would like to join our team by offering your service on your own tour, you are more than welcome to visit our "become a guide section".