Why you should discover the Great Taste of France?
You're here in the wine capital of the world! It's time for you to go beyond just drinking wine, and truly experience it. The vineyards here in France produce some of the most exquisite flavours in the world. Throughout our Wine Tasting Tours in Nice, you'll not only be offered an introduction into the art of wine culture, but your perception of wine will also change for the better. Trust us, once you've experienced the full potential of French wine, you'll never be able to go back to your usual store-bought brands.
Not only is it real palate pleasing experience, it's also a great way to meet other wine lovers such as yourself. Together in this environment, both wine enthusiasts and professionals will have an ideal opportunity to express their love of wine, explore the history, the particularities of each vintage, etc. And who knows, you may even come away from the event having made some lifelong friends.
What do we offer?
Come with us and discover the very best that French wine culture has to offer. We offer a great range of wine related events and activities to suit all our clients. Whether you're a tourist looking for something to do on a rainy day or a Business professional looking to host a sophisticated event, we're here to organise the ideal function.
For our tourists, we offer a fantastic range of activities. You can enjoy our delightful Wine Tasting tours, where you'll get to sample some of France's finest wine and also get an insight into the craft of wine production. It's one thing to know what you're tasting, and it's another to understand why. You also have the option to select one our Food and Dining options. For groups of 1 to 10 people, enjoy several carefully selected wines while you feast on some of the best of the local cuisine. Its guaranteed to be a mouth-watering experience.
For Business/Corporate markets, we offer high-end events serving the top selection of vintage classified from both France and all around the world. These functions can cater for 1 to 30 individuals and can take place in any destination of your choosing withing France and Monaco.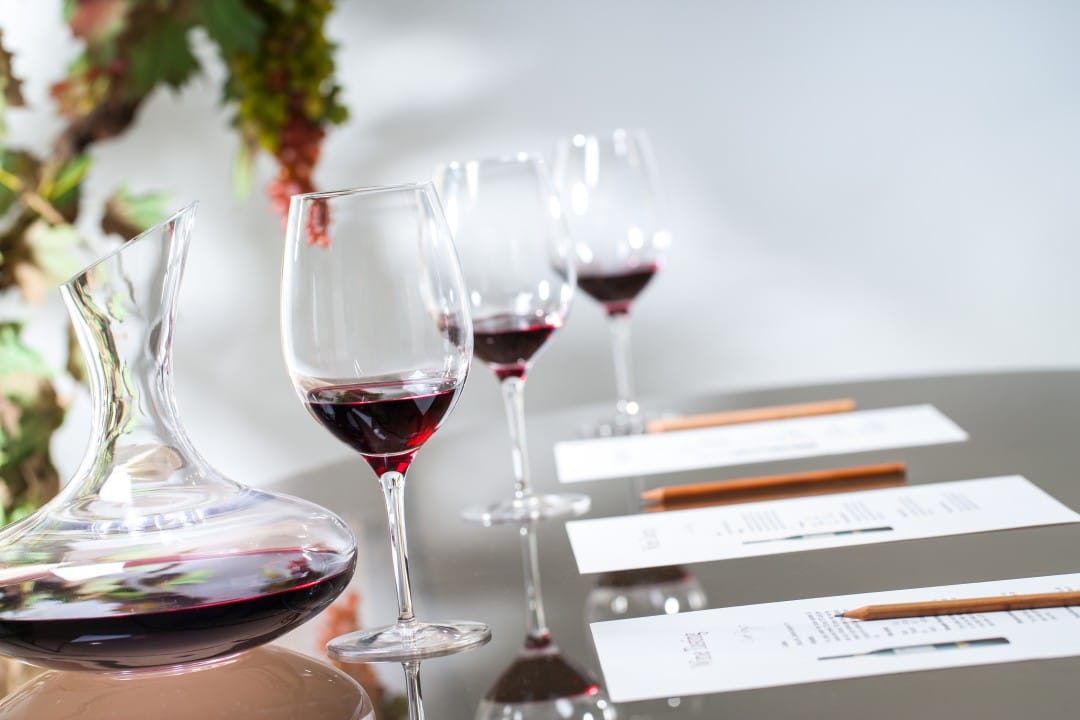 Another great option we provide is our Private Wine Tasting Tours in Nice. The event will be situated in a rented villa where a high-class chef will prepare local delicacies to accompany each wine. For this package, there are two options. The first being the classic 4 course meal. Or, if you're feeling fancy, why not select our gourmet 7 course meal option.
Who is welcome?
We welcome any individuals who want to immerse themselves in France's wine culture. Whether you're a novice or wine connoisseur, a tourist or a business elite, we're always happy to share our wine knowledge with anyone willing to listen.
In the spirit of inclusivity, we try to adapt our Wine Tasting Tours to suit everyone.
Where?
For Business events, tastings can take place anywhere in France Nice, or Monaco. The location of withing these areas however is up to you. Fancy the event taking place in a castle? Then don't hesitate to ask and we'll do our best to provide just that!
For tourists, wine tasting tours usually take place in a local Nice Bar, Restaurant or sometimes even on a Vineyard.
Our different themes :
It's not everyday that you get to enjoy some of the world's finest wine while you bask in the sunshine of the French Riviera. So why not go all out and make it a truly memorable experience?! To help you achieve this goal, we have organized a series of 5 amazing themed Wine Tasting events that will be sure to make you say: "Ooh La La!".
A Tour of France –> Taste 5 wines from France's top wine producing regions. Indulge both your palate and your curiosity in a fun and sophisticated atmosphere. What's more, enjoy an
insightful introduction into the ways of French wine culture!
Sparkling Wine and Oysters –> Immerse yourself in an introductory lesson on the art of traditional Méthode Champenoise (the method by which all of the best Champagnes in the world are made). To compliment this top-class Champagne, you'll also be served a delicious assortment of oyster and seafood pairings.
Wine and Cheese –> A classic pairing here amongst the French. And for good reason! Savour some mouth-watering local cheese specialties and wash them down with 4 carefully selected French wines. Your taste buds will be on cloud 9!
6 Wine Blind Tasting –> Curious to put your wine tasting knowledge to the test? Then this is the perfect opportunity! Not only is it good fun, you'll also get to sample 6 luxurious flavours of wine from some of the most prestigious vineyards in all of France.
Old World vs. New World
Prices :
For Business events, contact us for a custom quote
For tourists, private Nice wine tastings are EUR 65 per person, but you are required to have a minimum of at least 3 people.